Swami Kripamayananda

(Minister-in-Charge)
Swami Kripamayananda, monk of the Ramakrishna Order, is the minister and head of the Vedanta Society of Toronto. He joined the Order in 1976 and received final monastic vows in 1986. After joining the Order, he served in the Ramakrishna Mission Vidyapeeth, Purulia, a famous Residential School of Bengal, as a teacher and House Master and later, as the Superintendent of Hostels. Just before coming to North America, he was the Headmaster of the High School run by the Ramakrishna Mission in Asansol, India. He came to Canada as an Assistant Minister of Vedanta Society of Toronto in July, 2003 and later, in the same year, was appointed its Head. Swami has traveled to many major cities across Canada, USA on invitation and has conducted spiritual retreats and given talks on subjects related to religion and spirituality.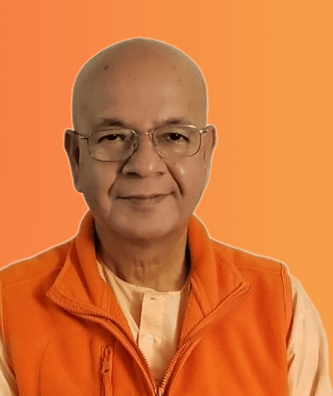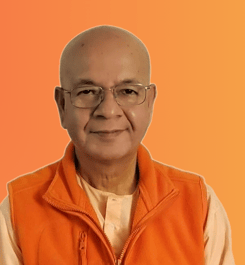 Swami Pramathananda

(1989 - 2003)
Swami Pramathananda (Dhiren Maharaj) joined the Ramakrishna Order in 1950. After joining the Order, he served mostly in the educational and cultural centers of the Ramakrishna Order in India.He served at the Ramakrishna Mission Vidyapith, Deoghar and joined the Purulia center at the call of Swami Hiranmayananda, the Founder Secretary. He was the Headmaster of the Ramakrishna Mission Vidyapith, Purulia from 1959 to 1962. He returned there to serve as the Secretary from 1969 to 1975. He was one of the most popular Headmasters and Secretaries of the Vidyapith and he was the writer of the patriotic pledge recited by the students daily in the school assembly.
He also served successfully in the tribal areas of India. One of these positions was as Secretary and Headmaster at the Cherrapunji center, Meghalaya. From 1975 to 1982, he assumed the post of Secretary and Principal in another English-medium residential school in the tribal province of Arunachal Pradesh. Mrs. Indira Gandhi, the contemporary Prime Minister of India, was deeply impressed with the work and activities of this school when she visited the region.

He also had the rare opportunity to serve two Presidents of the Ramakrishna Order, Swamis Vishuddhanandaji and Madhavanandaji, as their Private Secretary. The Headquarters at Belur Math in Calcutta asked him to come to the West in 1982 as the Assistant Minister at the Vedanta Society of Sacramento, California, USA. In March 1989, he came to Canada to take over charge of the Vedanta Society of Toronto's new center, where he conducted regular services and classes. The Swami, as a Chaplain of the University of Toronto, conducted monthly classes on the Vedanta philosophy at the University. He was regularly invited by different organizations and educational centers to give talks on Vedanta in various cities in Canada, including Montreal, Edmonton, Calgary, Winnipeg and Halifax, as well as some cities in the United States.
Swami Pramathananda left his physical body at 8.25AM EST on Tuesday, August 12, 2003 at the age of 83.